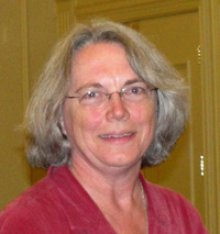 Kathy Schmidt, critical care float nurse at Sunnyside Medical Center retired on Wednesday, December 30th. Kathy had been an RN for the past 32 years. She was hired originally into the Intensive Care Unit in 1978.
While working in that position, she became active with her colleagues in learning about collective bargaining and the search for a union to represent the RNs in the Kaiser Northwest region. She was a member of the organizing committee that chose the AFT as our national union and after winning union elections in both the hospital and the clinic, served on the 1979 bargaining team that negotiated the landmark first contract for the RNs.
In 1981, she was elected as OFNHP President and went on to serve until 2001 when she accepted a National Coordinator position with the Coalition of Kaiser Permanente Unions. During her tenure as OFNHP President, she was the spokesperson for all the contract negotiations for OFNHP RNs, including the 1988 contract that brought the 58-day RN strike to an end. In 1992, she supported organizing the Kaiser Techs and Registered Dental Hygienists into OFNHP and negotiated the initial contracts for both groups. The last local contract negotiation she coordinated was in 2001 for the 900 members of the Kaiser NW Pro group, who had voted to join OFNHP.
While OFNHP President, Kathy also developed the role of the OFNHP steward and mentored hundreds of new leaders as they learned to unify their colleagues in achieving and enforcing excellent contracts.
Kathy will be working with OFNHP staff and retirees to collect stories for an OFNHP oral history project in celebration of this year's 100th anniversary of AFT.