As the COVID-19 pandemic continues to worsen, your union is fighting for the workplace safety protections needed to protect you and our patients. On this page, you can find the latest resources to stay safe as we care for our patients during this frightening time. 
Multnomah County COVID restrictions
Info on the Multnomah County Pause
Vancouver, WA COVID-19 Updates
Workplace Safety Standards When Working with COVID Patients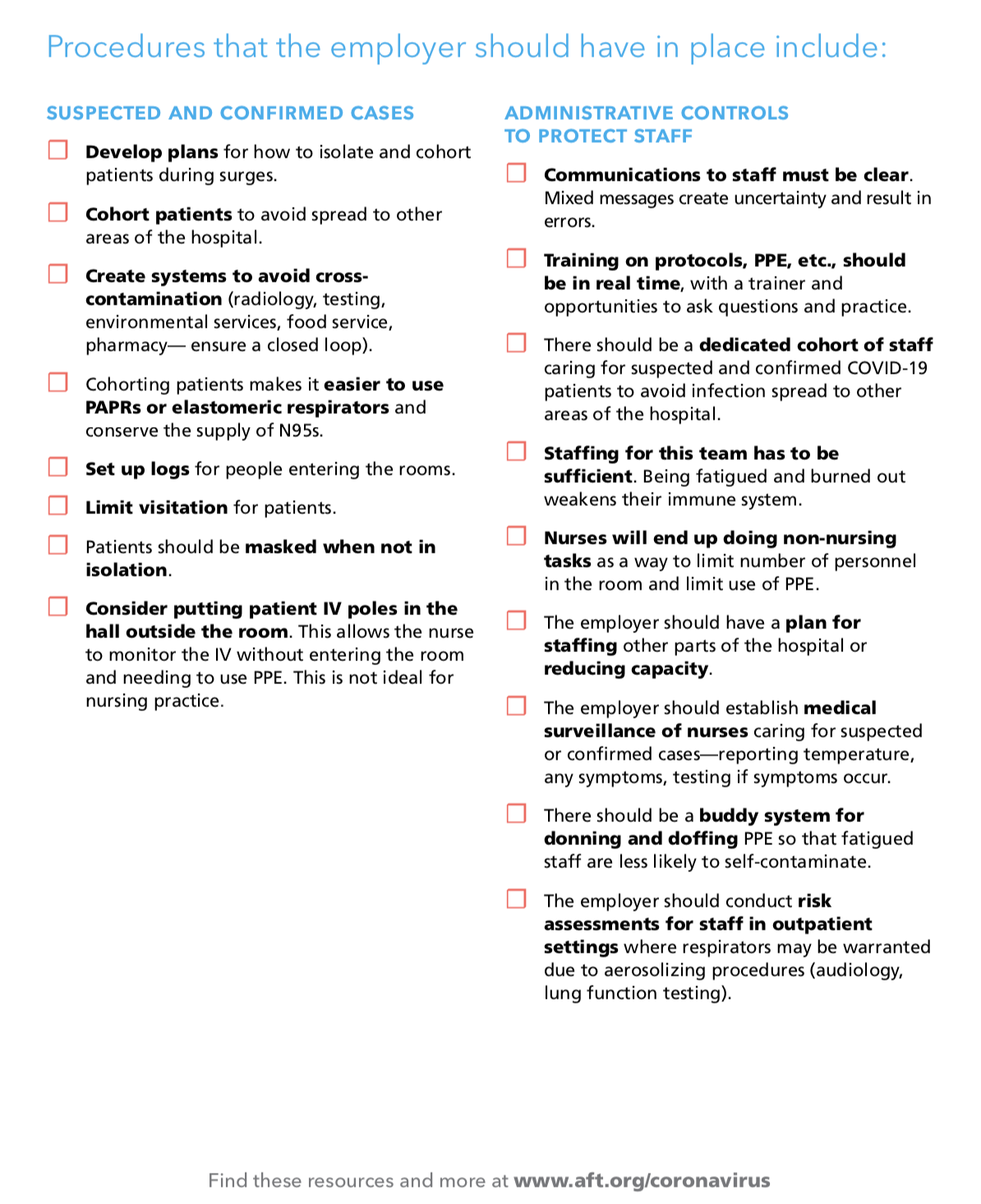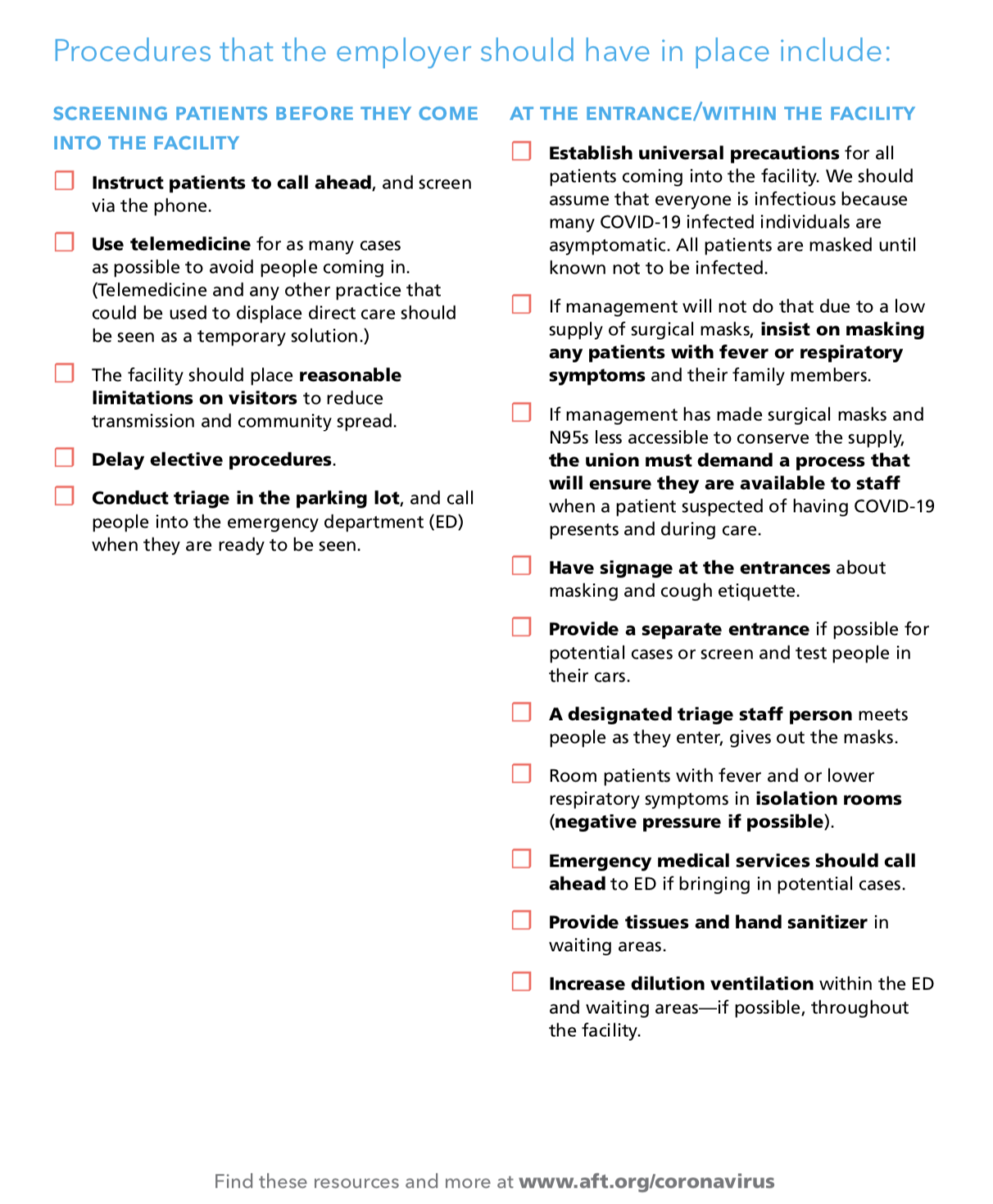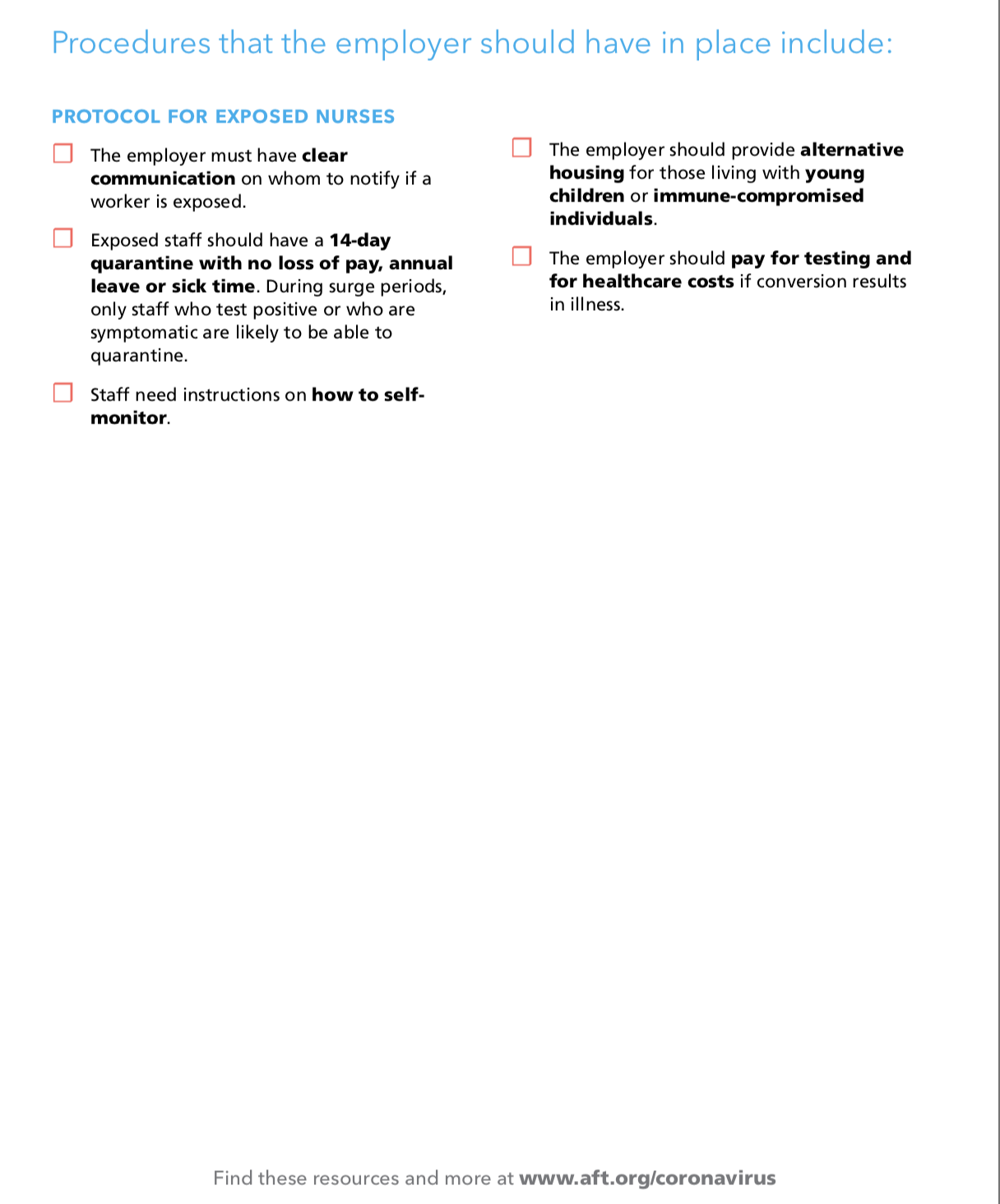 What to Do if You are Exposed at Work or Test Positive: 
 covid19_hcworkers-testingpositive.pdf
Overview of COVID 19 Safety at Work: 
 coronavirus_bulletin_healthcare_031420.pdf
Mental Health for Healthcare Workers: 
 covid19_hc-stress.pdf
For more resources, please visit the AFT Resource Page here.