Behavior technicians and administrative staff working for large autism services provider organize the first union of its kind at a center in East Portland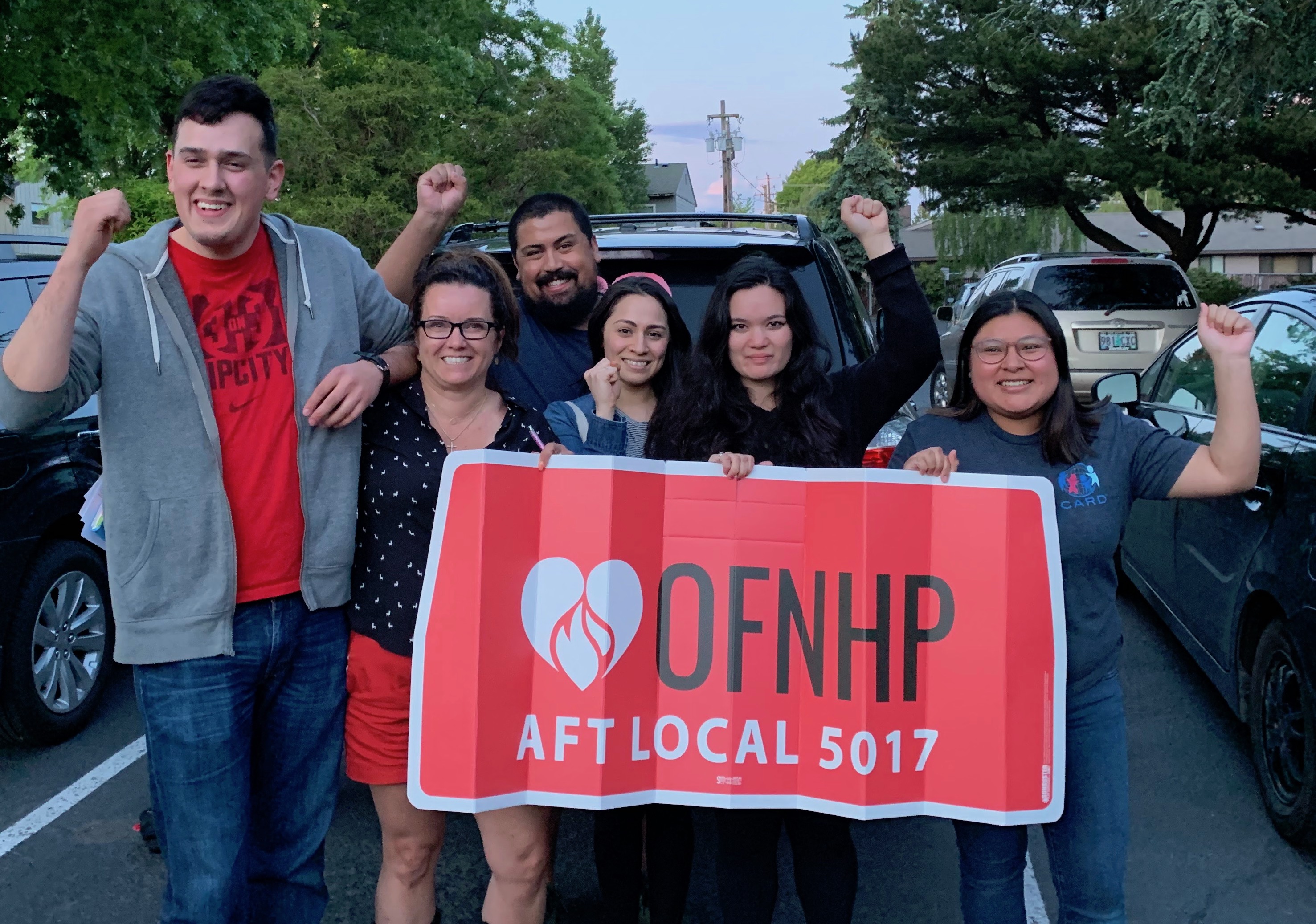 (PORTLAND, ORE) - Overcoming weeks of anti-union scare tactics, a group of 30 workers at the East Portland Center for Autism and Related Disorders voted decisively on Thursday, May 23 to form a union with the Oregon Federation of Nurses and Health Professionals.
The Center for Autism and Related Disorders (CARD), with sixteen locations in Oregon and over 230 nationwide claims to be the largest provider of autism services in the world. Workers at the East Portland location are breaking new ground with their successful union election. CARD Portland-East is the first center to unionize to improve working conditions and address their alarming turnover rate.
Behavior Tech, Mica Rudich said, "A year ago at CARD, people were unhappy, undervalued, underpaid, and we had one of the highest turnover rates I've ever seen. I heard one too many times that we 'couldn't do anything about it.' From then on, it was a year of working diligently and collectively, finding solidarity, and transforming CARD through the power of union organizing. Today we won our union election by 81%, despite an incredibly intrusive and manipulative anti-union campaign. I have been inspired by the immense beauty and power of coming together, and I look forward to continuing this work that feels profoundly important to me."
OFNHP President Adrienne Enghouse added, "OFNHP is excited to welcome CARD caregivers to our fight to improve quality and access to behavioral health services. As healthcare workers, our working conditions are our patients' healing conditions. When we have a voice at work through our union, we have more power to advocate for what our patients and their families need."
CARD employees began organizing for respect and support in early 2018 and filed for a union election on April 26, 2019. Soon after the filing, CARD hired an anti-union consulting firm, Labor Diverse, to dissuade workers from voting to form their union.
Founded in 1979, the Oregon Federation of Nurses and Health Professionals (OFNHP), AFT Local 5017 is one of the fastest growing unions in the Northwest, representing nearly  6,000 nurses and health professionals.
5/24/2019